The modern office has changed radically over the last two decades. Gone are the days when every employee had to report to a central place of work. Over the last two years, the global health crisis has precipitated even more rapid change in the workplace. More than likely, your organization has now embraced the concept of remote working in one way or another. While remote working brings immense benefits to your organization, it also can pose challenges.
Organizing company staff headshots has always been a hassle for managers. Getting everyone to come to the office for the photoshoots is a logistical nightmare, especially for larger organizations. In the post-pandemic workplace, organizing company-wide term member headshots is virtually impossible.
If you have employees working remotely, getting consistent headshots becomes a nightmare. Asking every member to send a headshot will likely give you a scattered mix of selfies or cropped photos from social events that don't reflect your brand. Luckily, a new technology in photography now offers a unique solution: virtual photography.
The Virtual Solution
Virtual photography solves the problems associated with traditional company headshots. It makes it possible to get professionally taken, quality headshots for every team member, whether employees are in-office or remote. A virtual headshot is an innovative concept where a professional photographer directs a headshot from a different location. New-age photography leverages the best in digital marketing and allows both individuals and corporate organizations to access professionally done photos.
The virtual headshot is an effective alternative to screenshots, smartphone photos, or selfies that many employees send over to their organizations. A virtual headshot is a real-time photo taken under the guidance of a professional photographer. All that's required is a smartphone camera on the employee's side and the photographer who guides the entire shoot from a computer.
To set up the virtual headshot photoshoot, the photographer calls you on a specialized virtual photography software that is similar to Zoom. Just like in a studio setting, the virtual photographer directs you to the perfect location in the room and helps you pose under the best lighting. The photographer will also help you with wardrobe choices, poses, and other aspects of the photoshoot, the same as an in-person session.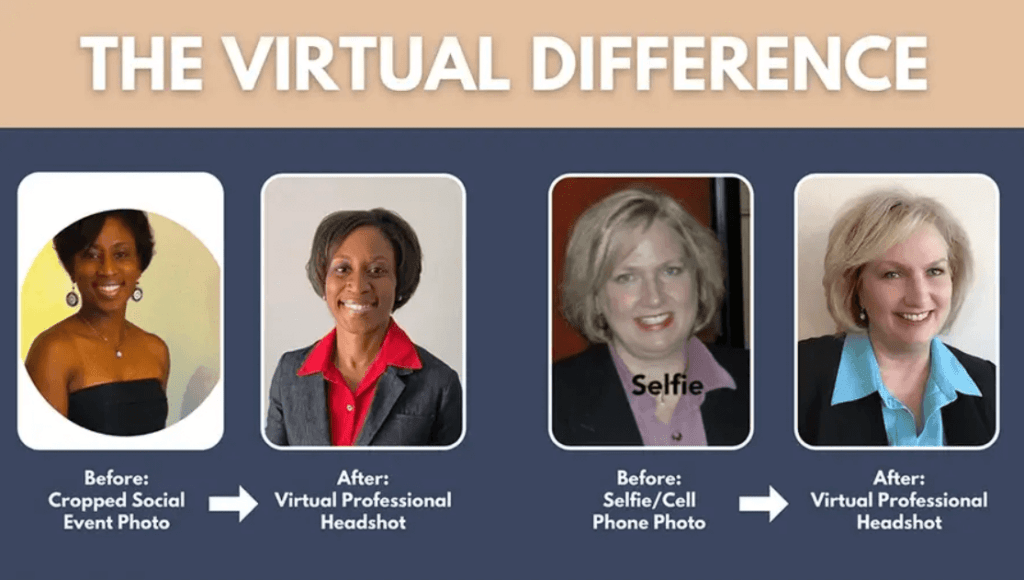 Why are Virtual Headshots Effective?
The onset of the global COVID-19 health crisis in 2020 turned the world upside down, and the workplace suffered equally as much. As organizations return to a "new normal" that includes remote work, employee headshots become prominent in corporate branding.
Here are 3 reasons company-wide team virtual photos are a great idea:
Convenience If you've tried organizing company-wide events lately, you appreciate how difficult this can be. Now, imagine trying to schedule a company-wide photoshoot for your team. This would be nothing less than a logistical nightmare if you have employees in other cities or across the globe. Your team members are hard at work working on multiple projects, and any disruption risks ruining the rhythm of operations. For this reason, virtual team-member headshots are a perfect solution. You can now work with your trusted photographer to get studio-quality pictures for your organization without sacrificing the productivity of your employees. In addition, there is a convenience of the employees not needing to leave their home or office workspace to travel to a photography studio or other location.
Effective Branding Tool The last two years have devastated many businesses across industries. Whether you want to pivot or reposition your brand in any way, company-wide headshots are a smart idea. Your organization needs team photos to build customer trust and retain customer rapport. Company-wide team photos give your customers a sense of confidence and connection with your brand. By working with a professional photographer to take virtual team headshots, you will receive a uniform set of photos that resonate with your brand image and consistent, high-quality headshots for your company website, social media, and other marketing efforts.
Cost-effectiveness Virtual photography is a cost-effective alternative to traditional in-person photography. The photoshoot takes place at home or office, so virtual headshots eliminate the need to bring a photographer to a centralized location. Every team member sets up the session in their unique setting. The photographer can later edit the background to give it the same uniform company color or image if needed. Additionally, without the studio space, props, or travel involved, photographers can more accurately estimate the costs involved and work out long-term, cost-effective terms for ongoing team headshot needs.
Time Saving Photography
Virtual headshots redefine the concept of corporate photography. Every team member links with the photographer and directly sets up the headshot for a virtual headshot photoshoot. There's no need to travel or leave important work tasks for a headshot. As a business manager, this is a key reason to choose virtual photography– time is money. Hence, the more productivity and less time employees are away from completing work tasks, the better.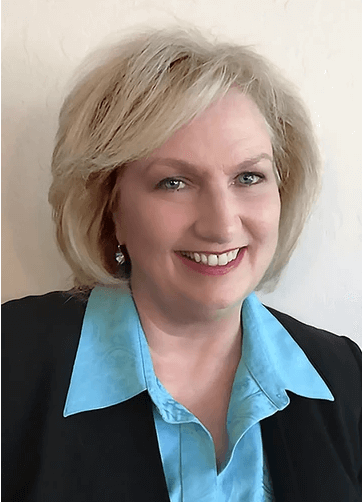 "Our company used Linda Kazares Photography for photos in our office… and also headshots taken virtually. Employees can setup their own appointment according to their schedule and do the headshot in their home so they don't have to travel to a location. It's such a time saver. Plus, Linda can add a background for company brand consistency. I say it's easy-peasy for our team members."
– Pam I.
Linda Kazares Photography: Your Solution for Virtual Headshots
Are you planning a headshot for all members of your team? Or have you been dreading this task because of the expected costs and time involved? I'm Linda Kazares, an experienced photographer redefining photography through digital technology. I'll work with your team to take the best corporate headshots and achieve your branding objective.
So whether you need company-wide headshots for your team for the first time, or your current corporate headshots need an update, get in touch today— and let's get your team photographs to bring your brand to the next level!